Wide World of Sales Conference

January 13-15, 2016 • Monte Carlo Resort & Casino • Las Vegas, Nevada
Hotel room rate: $64
REGISTRATION
PROGRAM/SCHEDULE
WEDNESDAY, JANUARY 13, 2016
12:30 to 3 p.m.
Optional Tour of the Zappos Headquarters
Ticket: $30. Limited to the first 40 people to sign up.
This 90-minute tour offers a glimpse into the Zappos culture and an opportunity to walk in a Zapponian's shoes (pun intended). Say hello to some of the company's departments brimming with its unique blend of corporate culture, such as merchandising, human resources and the customer loyalty team (aka customer service), to name a few. The tour is sure to inspire you to be your best and demonstrate that sometimes you need to turn the traditional business model on its side to achieve greater things. The tour will end in time for participants to return for the Fireside Chat on Wednesday afternoon.
4 to 5:15 p.m.
Fireside Chat with Gary O'Sullivan, CCFE, & Dave Wharmby, CCE
Gary O'Sullivan returns for his famous fireside chat along with cemetery sales legend David Wharmby. They are ready to mentor, encourage and motivate you to be your best, in your profession and as an individual.
5:30 to 7 p.m.
Welcome Reception
THURSDAY, JANUARY 14, 2016
8 to 8:30 a.m.                 
Opening Ceremonies
Nicki Wiedeman, CSE, Brad Palmer, Nick Timpe and Darin Drabing
 
8:30 to 10 a.m.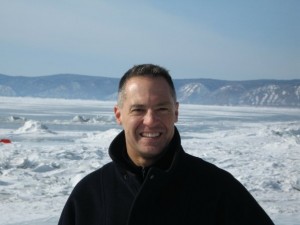 KEYNOTE: Selling at 90° Below
"Antarctic Mike" Pierce
This program is all about selling and is designed for sales professionals and those who lead sales teams. Here is what you and your team can expect to learn:
Develop an effective plan of the right sales activity at the right place

Increase mental strength and develop sound habits of discipline

Differentiate yourself from competitors and stand out

Spend more time with customers and the right prospects

Sell more effectively and more often
Mike Pierce, better known as Antarctic Mike, works with organizations that want to find, engage and keep the best performing people. Mike's background professionally started in the recruiting business in 1997, working specifically to show managers and leaders exactly how to identify and recruit the best people. He now speaks across the U.S. and Canada to executive teams, organizations, associations and sales teams about how to lead people so they are fully engaged in what they do.
Antarctic Mike speaks from experience. He has a successful 20-year track record of success in sales, the recruitment industry, and the speaking business. An expedition to Antarctica changed his life … and his life lessons. He learned a lot about himself and about business from his adventures. Pierce is a two-time polar marathoner and holds multiple world records in several endurance sports.
10 to 10:15 a.m.
Break
10:15 to 10:30 a.m.
Welcome Back
Poul Lemasters, Esq.
10:30 to 11:15 a.m.
Dealing with the Four F.E.A.R. Motivations
Dale Amundsen, Ceremony Masters
You have a maximum of five minutes for people to make a decision as to whether they can trust you. In five minutes, you have the opportunity to read what is important to them, and to learn the fears that may keep them from trusting you. Five minutes can open their minds, or – no matter how great your presentation is – close their minds for good. Learn how to relate to anyone by identifying their primary F.E.A.R. motivation, whether they approach the situation as a Fatalist, Exasperator, Appraiser or Relater.
Dale Amundsen, owner of Ceremony Masters, holds two graduate degrees in ministry, is the past head chaplain for the King County Sheriff's Office (Seattle), and an officiant, celebrant and emcee. Former community relations coordinator for Evergreen Washelli Funeral Home in Seattle, Dale has spoken before over 10,000 audiences, including leading 4600 funerals, memorials and life celebrations. A member of the National Speakers Association and the ICCFA, Dale is past chairman (four years) of the Greater Bothell Chamber of Commerce, and a former academy instructor for the Washington State Criminal Justice Training Commission.  He delivered a workshop at the ICCFA Annual Convention in 2007.
11:15 a.m. to Noon
"Selling Beyond Your Comfort Zone" Marketing: Supporting and Selling to Different
Groups Within Your Market
Andy Lopez, Service Corporation International
In his session, Andy Lopez will cover the basics of networking within the already-existing complex demographic groups that are right outside your walls. He'll share proven strategies that will create relationship opportunities within community organizations and different demographic groups that live, work and make up your city or town. He will share firsthand experience in effectively building lasting relationships that will increase your marketshare and allow you to serve the needs of the community you currently serve. From the Hispanic to the Asian community, and from the VFW to your local church, you can serve them ALL if you apply these basic principles.
Andy Lopez is the market sales director for the Bay Area with SCI. He has been with the company for four years and in the industry for 12 years. He has owned a casket company, provided sales and marketing consulting to industry leaders and has developed national accounts for several ICCFA vendors.  
Lopez proudly served in the U.S. Marine Corps and is a Disabled Veteran. At Dignity Memorial, Andy and the Bay Area Management team have spearheaded the "We Honor Veterans Program" at each of his 14 locations, with a special focus on providing proper military funerals for those who have served.  Through Dignity Memorial, Lopez has been able to provide educational resources to hundreds of Bay Area veterans and their families about claiming VA burial benefits, both before and at the time of need.  This past year, Dignity Memorial was a major sponsor for the state and national VFW and American Legion conventions.  In addition, Lopez has been able to leverage company and personal resources to deliver much needed assistance and job opportunities to veterans in the Bay Area.
Noon to 1:30 p.m.
Lunch
---
Sales Counselor Breakouts
1:30 to 2:15 p.m.
21st Century Selling: Understanding the Right Sales Approach for Today's Buying Behavior
Ed Albertson, Carew International
Sales professionals and leaders across every industry are looking for the next "big thing" in sales. Is there a magic bullet for greater sales effectiveness? What specific sales behaviors need to change to win preferred position with today's buyers? Which dynamics of the sales process are timeless, and which must change with the times?
Since 1986, Ed Albertson has been selling, designing and delivering a variety of sales performance improvement experiences for a variety of companies across multiple industries representative of manufacturing, consumer goods, telecommunications and professional services. He has literally trained thousands of sales professionals and managers worldwide and consulted with senior sales leaders in such notable companies as 3M, Coca-Cola, MasterCard, Deloitte & Touche and Batesville Casket Company, to name a few. As a partner at Carew International, Albertson represents one of the best-recognized sales performance improvement companies in the world.
2:15 to 3 p.m.
Working Leads with Technology
Mike Regina, Funeral Decisions
Imagine that a brand-new, shiny lead was just handed to you. What are you doing with that lead? If your answer could be confused with an answer given in 1992 (or hasn't changed since) then you might be in trouble. Never before in history has the sales process changed as dramatically as it has in the past 10 years. Today's consumer now has more information available to them than ever before. To keep up, high performance sales teams are also leveraging technology to gain deeper insight into each lead they touch and to help speed up the sales cycle. From the time you get the lead through the presentation stage, Mike will cover some of the most useful software solutions advanced sales people are utilizing in the most competitive industries. He'll also show how these tools can be applied to your sales process starting today, regardless of whether you are tech savvy or a novice.
Mike Regina's family has been in the cemetery business for over 60 years. He holds a BS in Information Systems and an MBA in Online Marketing. Regina has seven years of experience in death care lead generation, email marketing and sales process. Funeral Decisions specializes in funeral home and cemetery sales/marketing software solutions.
3 to 3:15 p.m.
Break
3:15 to 4 p.m.
Flowchart for Family Service
Christine Toson Hentges, CCE, The Tribute Companies
Often times, Family Service Counselors focus too much on what's immediately in front of them for sales opportunities and forget to follow the process necessary in order to make Family Service the most effective lead source available. The use of a flow chart depicting all of the necessary steps to be taken to ensure that every family receives every single step consistently, with professionalism and empathy, is the best way to make certain that the families you serve are given exceptional care, while also guaranteeing that Family Service Counselors tap into every possible sales opportunity.
Christine Toson Hentges is President of The Tribute Companies in Hartland, Wisconsin. The Tribute Companies owns and operates four prominent cemeteries in the state of Wisconsin. In addition to owning and operating cemeteries, Tribute operates two precast concrete facilities, which manufacture cemetery related products such as vaults, mausoleum crypts and cremation niches. Furthermore, Tribute runs an architectural firm which excels in master planning and design work for cemeteries, churches and funeral homes throughout the United States and other countries.
A fourth-generation cemeterian, Hentges is past-president of the Wisconsin Cemetery and Cremation Association and of the Central States Cemetery Association.  She currently serves as vice president of external affairs for the ICCFA and also represents the Cemetery Consumer Service Council in the state of Wisconsin.
4 to 4:30 p.m.
Getting That Referral
Linda Jankowski, CCE
The #1 way to gain new sales is referrals. So, if that's the case, why do you hesitate to ask for them? Is it fear? Have you never been shown how? Do you forget to ask? Do you believe that you haven't earned the right to ask? In this session, you will learn the beliefs, facts and statistics about referrals. You will go home with three key skills that you can execute immediately to gain consistent referrals in your daily business.
Linda Jankowski is area sales director for Midwest Memorial Group. She is a member of the ICCFA Sales & Marketing Committee and served as program co-chair of the Wide World of Sales in 2010. Previously she worked with Mount Elliott Cemetery Association in Detroit, Michigan.
---
---
Management Breakouts
1:30 to 2:15 p.m.
Killer Ways to Dominate Social Media
Ryan Thogmartin, DISRUPT Media
Are your customers really using social media and do they want to talk about your company? Of course they are, and Ryan is going to show you the proof. In this presentation, Ryan will overload your mind with power content that is helping funeral homes across the country be the "go to" source for death conversation—and get this—the consumer is the one starting the conversation. He will give you the numbers – who is engaging funeral homes on Facebook and what are they talking about. Four monster highlights you get in this presentation:
1.     The two biggest myths about social media and funeral service
2.     Real examples from funeral homes dominating on social media
3.     Why strategy is key for success
4.     Why Facebook ads must be a part of your social media strategy
Ryan Thogmartin is the Founder and CEO of DISRUPT Media and ConnectingDirectors.com.
DISRUPT Media is a full-service social media agency specializing in Social Media Strategy, Content Creation, Management and Reporting. With a core focus on the funeral profession, DISRUPT has created FUNERAL Social. FUNERAL Social is a strategic, goal-oriented approach to social media that includes our FUNERAL Social Design process crafted specifically for the funeral profession.
ConnectingDirectors.com is the leading online daily publication for funeral professionals with a reader base of over 35,000 of the most elite and forward-thinking professionals in the profession. With ConnectingDirectors.com, Thogmartin has created a global community through an online platform allowing funeral professionals to Stay Current, Stay Informed, and Stay Elite.
2:15 to 3 p.m.
Turning Clicks into Customers
Eric Spellmann, Spellmann & Associates
Most funeral homes have a website created for them without much thought on how it will impact their bottom line. However, if you follow a few key steps, your online presence can generate qualified leads, sales, and support. Spellmann will give a critical analysis of live websites during the presentation, giving participants valuable insights they can apply immediately. Spellmann will give you the critical tools needed to plan, prepare, and execute a successful web design project.  In addition, he will help you vet prospective web designers BEFORE you spend money!
Eric Spellmann is the owner and president of Spellmann & Associates, the largest website design and online marketing firm between Dallas and Denver. With worldwide clientele and a unique model for measuring online success, he has established his company as a leader in helping customers meet their online goals.
3 to 3:15 p.m.
Break
3:15 to 4 p.m.
First Who, Then What; Identifying and Developing Top Performers
Mel Payne, Carriage Services
In 2006, Mel Payne adopted the Jack Welch's 4E Leadership Model as a framework for evaluating and identifying leaders in the company. Join Payne as he explains how evaluating your company with Welch's 4E's, ENERGY, ENERGIZE, EDGE, and EXECUTE will help identify individuals with energy, the ability to inspire others, and the talent to consistently make the difficult decisions and meet goals.
Melvin C. Payne co-founded the Houston-based Carriage Services in 1991, growing the company to one of the leading operators and consolidators of funeral homes and cemeteries in the Unites States. The company now operates 165 funeral homes, 32 cemeteries and employees 1,800 people. Carriage achieved its sixth consecutive record year of financial performance in 2014 and serves more than 32,000 families annually.
4 to 4:30 p.m.
Cemetery Sales & Marketing
Greg Kamp, Holy Sepulchre Cemetery and Ascension Garden
This seminar will provide vital information regarding the difference between sales and marketing -- which are commonly confused -- and how the two entities can work together to promote and sell today's cemetery via grassroots, community involvement and social media tactics.  Greg will explain:
The difference between the sales function and the marketing function.

How the sales and marketing functions, while different can work together to promote the cemetery.

The importance of simple grassroots tactics that will make a difference in cemetery growth and keep sales, marketing and advertising budgets in check.

How community involvement is a vital part of cemetery growth and how simple low cost events, sponsorships and participation can have a huge impact on the bottom line.

Why social media is a must to connect with targeted audiences and an important tool in telling the cemetery story which then helps make the cemetery sale.

Why cemetery staff are the most important sales and marketing tools.
Greg Kamp has been a marketing professional for over 20 years and has made it his mission to stay on top of the latest trends in sales and marketing. He has been working with Holy Sepulchre Cemetery and Ascension Garden for the past eight years bringing their marketing in-house and structuring from a grassroots foundation.
4:30 to 4:45 p.m.     
Break
---

4:45 to 5:30 p.m.
What's Your Strong Suit?: A Fun Way to Learn Effective Communication to Close that Sale!
Chuck Ghallager, business ethics expert, consultant, keynote speaker and author
Effective communication applies to all phases of the sales process—so this session applies to both cemetery and funeral sales professionals at the counselor and manager level.
You may have seen Gallagher on television, or heard him on CNN, CBS or NPR radio programs. His business insights are sought after for his strong position on sales and sales leadership. Gallagher's focus is business—but his passion is empowering others. Gallagher's personal experience in building businesses and sales teams while leading companies provides a practical and powerful framework for sales success.
Currently VP of a national company and former Sr. VP of Sales and Marketing for Stewart Enterprises, Gallagher may have found a sales niche early on in life selling potholders door to door, or convincing folks to fund a record album of his musical performance at age 16, but it was the school of hard knocks that provided a fertile training ground for Gallagher's lessons in success.
FRIDAY, JANUARY 15, 2016
8 to 8:15 a.m.                 
Kickoff
Nicki Wiedeman, CSE, Brad Palmer, Nick Timpe and Darin Drabing
8:15 to 10 a.m.
KEYNOTE: The Power of Consistency
Weldon Long
Whining, blaming and complaining is costing American businesses $300 billion a year in lost revenue. But if you've ever had to endure an employee or coworker with a negative attitude you already suspected that.
It's even worse with sales professionals. If a sales professional buys into "the worst economy since the Great Depression" and the idea that prospects no longer care about quality and service, skinny margins and low volume will define sales performance.
Yet many businesses and sales professionals are growing and thriving in this economy while others struggle to hold on. Why do you suppose that is?
The answer is simple really: It's about the beliefs and expectations that govern sales and business performance. If you think the economy sucks you are right. If you believe you can thrive and prosper in the face of the economy you are also right.
We are right 100% of the time because our thoughts drive our emotions which drive our actions which, of course, drive our business and sales results. That's why our results are always a perfect reflection of our thoughts and expectations.
We all understand that our results are a reflection of our actions, but many of us fail to understand that our actions will not change until we change our emotions, and the emotions cannot change until the thoughts are changed. Until we address the key issue of our basic thoughts and beliefs we will continue to drown in a sea of poor sales and business performance.
The solution is Prosperity Mindset Training from Weldon Long. He will teach you how to:
Get the MIND right.

Get the SALES right.

Get the IMPLEMENTATION right.
Weldon Long is a successful entrepreneur, sales expert and author of the New York Times bestseller, The Power of Consistency: Prosperity Mindset Training for Sales and Business Professionals. In 2003, he walked out of a homeless shelter and built an Inc. 5000 company with over $20 million in sales in just 60 months. In 2009, his company was selected as one of Inc. Magazines Fastest Growing Private Companies in America.
Today, Weldon Long is one of the nation's most powerful speakers and a driven motivator who teaches others the Sales and Prosperity Mindset philosophies that catapulted him from desperation and poverty to a life of wealth and prosperity. Weldon has been featured on numerous national and regional television programs, including Fox News Network, First Business Network and Chicago's own WGN.
Long has successfully used his signature program, The Power of Consistency, to help hundreds of companies and thousands of sales professionals radically improve their sales results. Weldon holds a Bachelor's Degree and an MBA in Management. He is honored to have served some of America's finest companies, including the Franklin Covey Organization, Fed Ex, Mitsubishi Electric, Service Corp International, Tom Hopkins International, Dex Media, Wells Fargo Bank, Pre Paid Legal Services, and the Carrier/Bryant Corporation.
10 to 10:15 a.m.
Break
10:15 to 11 a.m.
Put Me in Coach!
Jeff Chancellor, CFSP, HS Eckels & Company
Take a look at your last 25 pre-need contracts. How many are for limited or no service? Look at your last 25 first calls. How many are servicing contracts previously sold by other people? The complexity of selling funeral and cemetery products, services and experiences has increased yet the time to deliver meaningful and effective sales presentations is decreasing. As the volume of presold services increases the gap grows between sales and service providers. This creates great opportunity. Is your team synergizing?
Jeffrey Chancellor, CFSP serves as Director of Education, Training and Research for HS Eckels & Company. Jeff began his career in pre-need sales, is a qualified embalmer, funeral director, crematory operator and celebrant. Jeff graduated first in his class from the Alberta School of Mortuary Science in 1989 and his career experience includes managing a high volume mortuary, instructing at Mount Royal College in Calgary, Canada and the Pacific Center in Cebu, Philippines, as an educator, lecturer and demonstrator, as an international disaster response team member and as a consultant to funeral service businesses on four continents. Jeff's articles have appeared in Connecting Directors, The Director, The Compass, American Funeral Director, Mortuary Science Monitor, Canadian Funeral News, Canadian Funeral Director, Funeral Care Magazine New Zealand, Australian Funeral Director and the Dodge Magazine.
11 to 11:45 a.m.             
Climb the Mountain
Andrés Aguilar, Los Parques
Olympic athletes train tirelessly. They have an undisputed passion for the sport they practice, and they are constantly improving their technique. But on top of everything else, they have a winning mental state fueled by motivation and nurtured by an engaging and positive cultural environment that makes the difference between winning and losing.
Our work environment is no different—when people are engaged, motivated and have a passion for what they do, amazing things start happening from within our company. In this session we will compare and understand how an engaging culture can make a great difference in our work environment and success.
Andrés Aguilar is president of Los Parques in Guatemala City, a second generation family business that provides funeral, cemetery and cremation services. Los Parques conducts more than 1,800 funeral services and 1,000 burials annually. In his current role, Aguilar leads a staff of more than 300 sales and family services people, selling more than 5,000 pre-need contracts each year. Aguilar has been involved in his family business for more than 10 years gaining experience in marketing, sales and technology. He holds a Bachelor of Science in marketing from Arizona State University and an MBA from Thunderbird School of Global Management.
11:45 a.m. to Noon
Closing Ceremonies